An arboretum is a protected natural area in which collections of trees and vascular plants are developed following landscaping logic and educational purposes. In its early days, the arboretums of Northern and Central Europe played a crucial role in acclimatising plants from other continents. Today they contribute to the preservation of woody species at risk of extinction.
An arboretum is not a garden. Conservation prevails over aesthetic in an environment close to the natural one, without artifices or floral ornaments, preserving the biotope of the environment. The introduction of exogenous varieties will have to respect the ecological niche which, in the case of the Arboretum de Galicia, is of the temperate Atlantic type. From the point of view of development, ease of access, biodiversity and dimensions, an arboretum could fall somewhere between a natural park and a city garden.
The term arboretum originates from Latin, literally meaning "place with trees". Today, the term goes beyond the original meaning to suggest a park dedicated to the experimental cultivation of trees and shrubs for people to look at as well as for scientific and educational purposes.

The Arboretum de Galicia is intended as a refuge offering the visitor the chance to enjoy a walk in a space dedicated to biodiversity and facilitate access to rare woody species.
The ''acclimatisation gardens''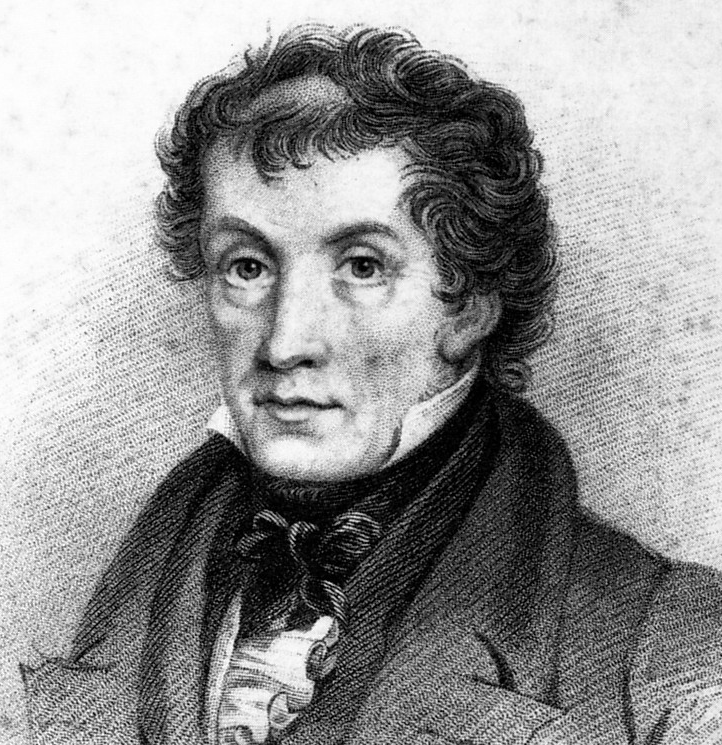 Despite being a well-known concept, the term arboretum was first used in 1838 by the Scottish botanist John Claudius Loudon in his encyclopedic book "Arboretum and Fruticetum Britannicum". The Arboretum of Trsteno, near Dubrovnik in Croatia, was the first arboretum designed and planted as such. Its existence has been known since 1492.
"Acclimatisation gardens" have been a fundamental element in the processes of adaptation and multiplication of plants for food, forestry, industrial or gardening purposes.
A big part of European urban parks were arboretums. With the expansion of cities, they were gradually turned into gardens while losing their experimental character and educational vocation. Despite the value of some exceptional specimens in our city gardens, trees are seldom duly labeled and rare are the gardens organising guided tours.
After the Second World War, interest in arboretums was reborn in Europe but not in Spain. There are many beautiful arboretums in several European countries: over a hundred per country in the United Kingdom, France, the Netherlands or Belgium, whereas Spain counts only a dozen. Galicia is home to excellent gardens, especially associated with the "pazos". Most are located in coastal areas and deserve greater promotion and recognition. 
NOTE: An essential and differentiating element of arboretums compared to other vegetal formations is their pedagogical character: detailed signs and labels are a necessary condition to be considered as such.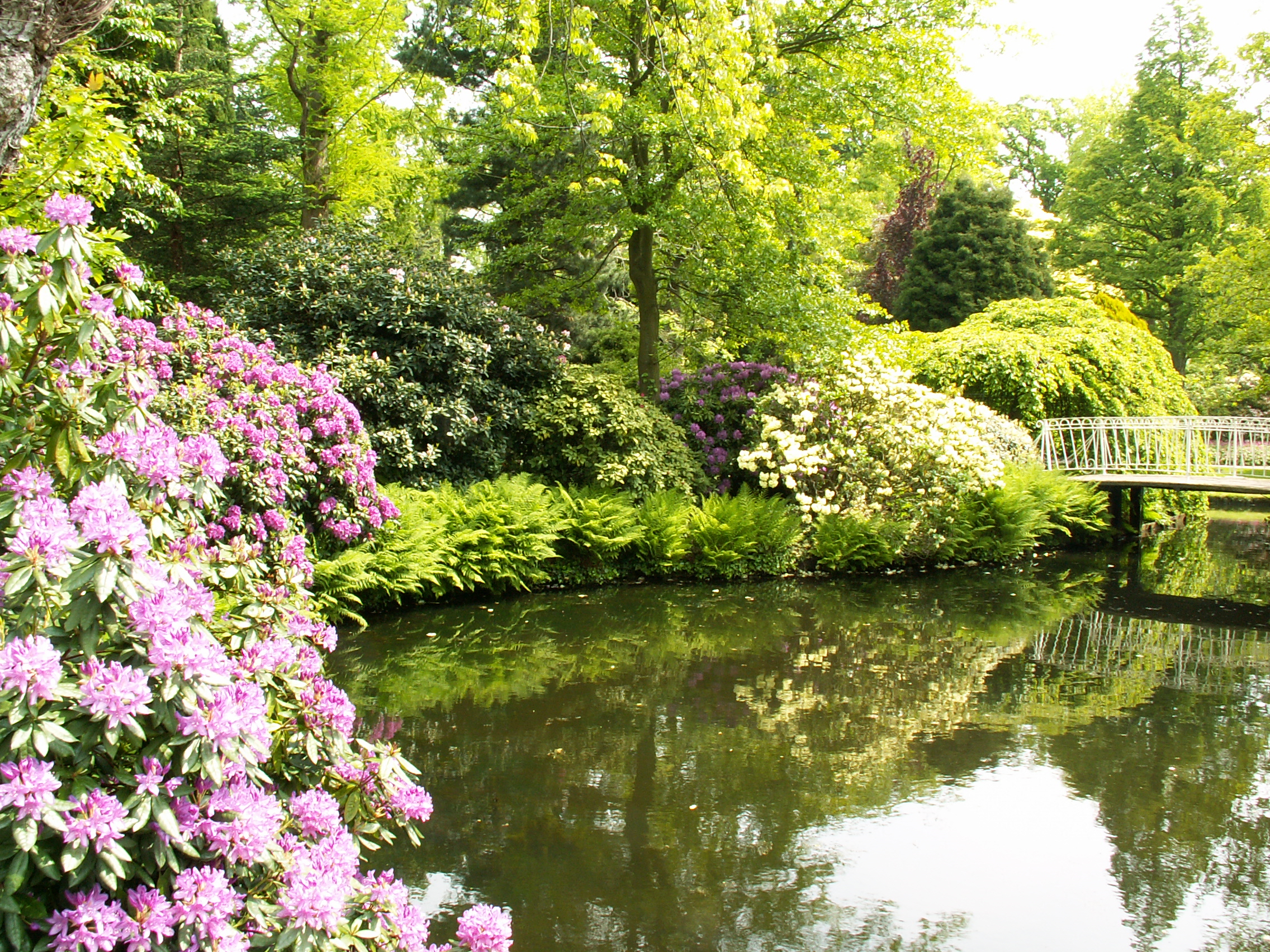 Aboretums are traditionally classified into four categories:
Arboretum of general collections
They bring together a maximum of species from all continents, usually represented by a single individual. They are close to botanical gardens.
Forestry Arboretum
They have a limited number of especies, specialising in forestry. Their objective is to observe and compare the behaviour of new species or varieties in preparation to their eventual introduction and production. The arboretum of the fitopatological station of Galicia is an example of this type, with magnificent collections of pines and eucalyptus.
Landscape Arboretum
With collections adapted to the biotope of the environment, they highlight the landscape dimension through the choice and placement of the species. This type of arboretum, currently the most common, minimises gardening interventions and promotes the introduction of vascular plants from the local biotope. The Arboretum de Galicia falls into this category.
Thematic Arboretums
They bring together collections from the same species with the aim of creating an observatory and preserve the diversity of the species.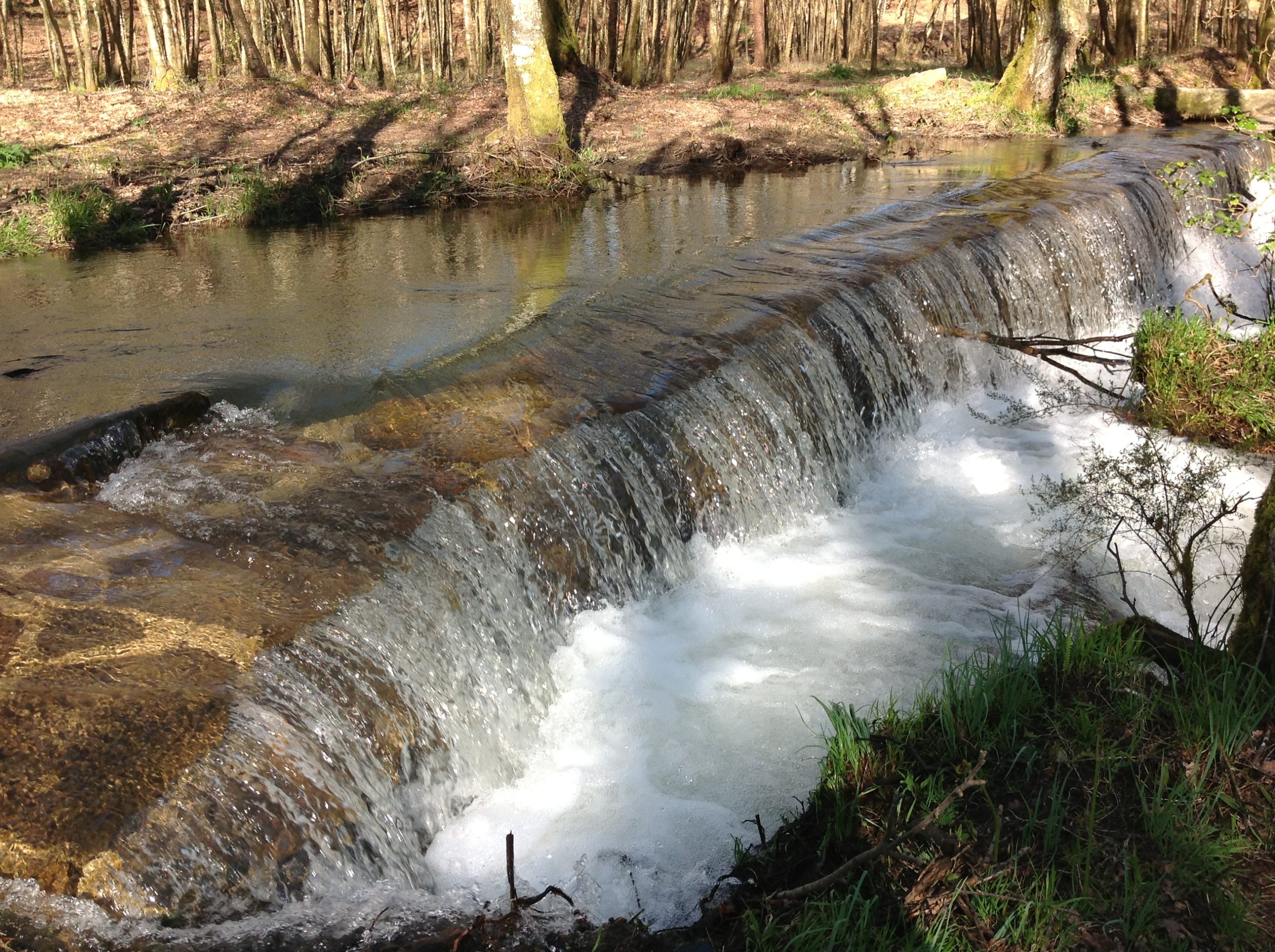 Biodiversity reserve
The collections of an arboretum can be defined as trees that develop for a specific purpose. Researchers and scientists can study them, observe its growth and understand how to keep them safe and healthy.
Scientific observation center
An arboretum is a scientific tool allowing botanists and foresters, among others, to observe and compare the behaviour of plants from various areas.
To learn
An arboretum has an educational mission. It can accommodate a very different audience, from the specialist to the most novice walker, and offer them the opportunity to contemplate, recognise and compare different species and varieties of woody plants.
To enjoy
An arboretum is an outdoors sanctuary. It provides a natural space open to walkers who want to enjoy a healthy environment and benefit from the mythical setting of trees and forest.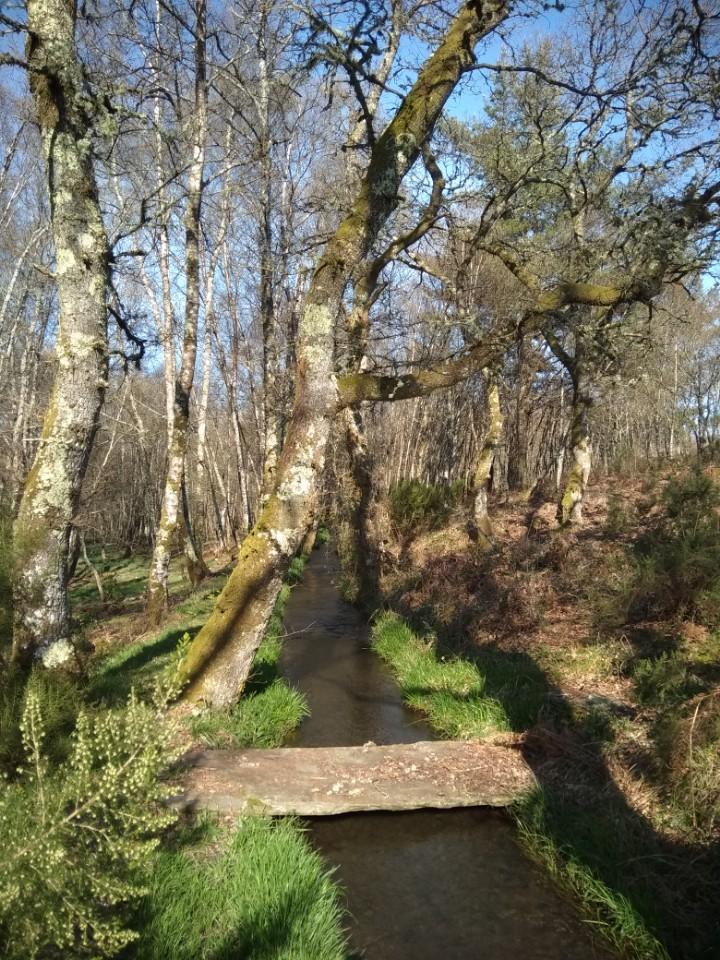 The Arboretum de Galicia was born at the end of 2010 as a private family project. It began with the acquisition of a deciduous forest (oaks, chestnut trees and river trees) and then the gradual purchase of neighbouring plots. Major work was needed to eliminate exogenous and invasive species, restore paths and small dams, granaries as well as a mill excavated from underneath the surface!
For both the specialist and the layman, an arboretum enriches the environment while preserving, as much as possible, the composition of the natural landscape. Its main interest is to present the diversity of trees and shrubs of the environment as well as other species belonging to similar biotopes of other continents.
For the visitor, the arboretum can be a place of training. It presents a range of very different species and inspires the visitor to appreciate, learn about and engage in the conservation of endangered species in their natural environment.
An arboretum allows the public the opportunity to get famiar with little-known trees and shrubs. It is a space that contributes to diversity and enriches the landscape setting. It usually reintroduces woody species that are now forgotten. In America and Southwest Asia, dendrological diversity is much greater than that of similar regions in Europe. This is explained by the possibility of a return of woody species after glaciation. In Europe, mountain ranges developed from east to west, which prevented – or made it difficult – for woody substances to return after glaciations. A large number of tree species currently reintroduced into European arboretums, such as sequoia (Sequoiadendron giganteum), cedar (Thuja plicata), many maples (Acer) or tulip tree (Liriodendron tulipifera), were common in our forests before the glaciations. It is not a question of introducing exotic species into our forests but of recovering species that were once habitual from our regions for educational purposes, not productivist or expansionist. The arboretum thus contributes to the dissemination of forgotten species and to the knowledge of the botanical diversity existing in similar biotopes.
With the gradual introduction of new species and varieties of vascular, shrub, grass and herbaceous plants, the aim is to preserve and recover the rural space and the typical ordering of the southern zone of the Terra Chá . The project envisaged ten years of work before ever opening to the public. But we are convinced that it will take more time... The collections of the Arboretum de Galicia incorporate species and varieties of plants from the moderate Atlantic ecosystem, mainly families of oaks and chestnut trees, Galician river trees, maples, cherry trees and camellias. The latter deserve special attention.
Hemos plantado más de dos mil árboles con una única premisa: que no se note. Crear un paisaje adaptado al medio es el objetivo y de ahí su complejidad.
An arboretum requires time. It belongs to future generations. Only by planting young trees and shrubs today will we be able to dream with large specimens in a few decades.
Here precisely lies the beauty and complexity of our project.